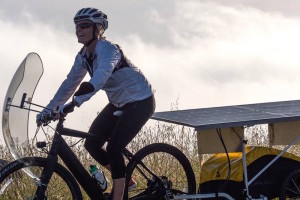 Marissa Muller has set out on a cross country adventure to ride 3,000+ miles from Ventura, CA to Washington DC on her solar powered electric bike!
Her mission is to "successfully travel 3,000+ miles on my solar bike, visit 10 states, hold 20 public or private meetings, engage locals and take action on improving physical, mental, social and environmental well-being."
Here is a video for more on Marissa's tour and a closer look at her Specialized Turbo e-bike with the solar charging system on a Burley trailer:
And below are some pictures from Marissa's time in California.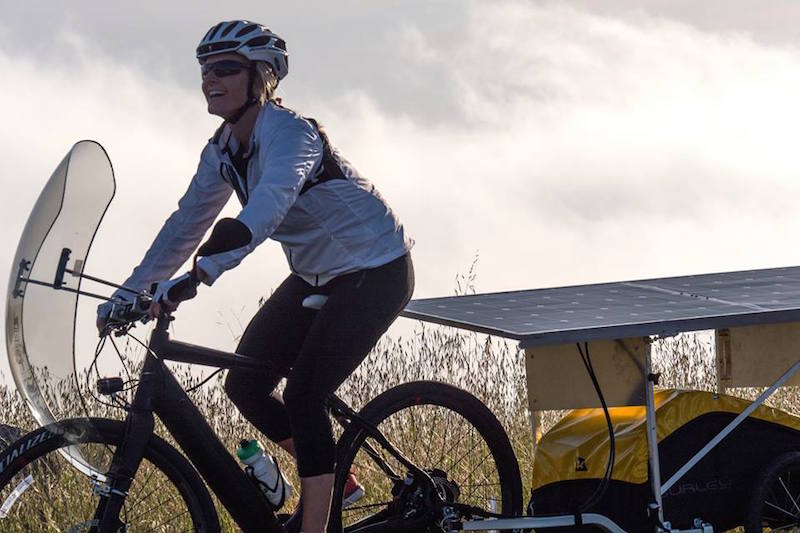 Marissa's 240 watt solar panel system only weighs 10 pounds, including the frame. She is able to charge her Specialized Turbo Sbattery on the go. The solar charging system was designed by SunPower and her Chief Technology Officer, her dad.
Her Burley Nomad trailer carries all of her gear, which includes a Ukelele!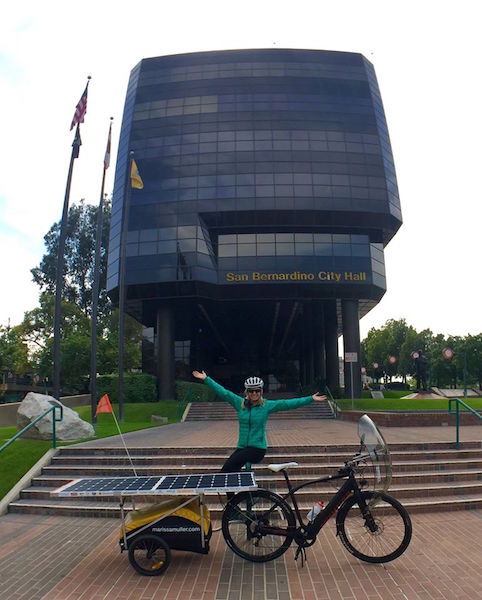 Marissa recently paid a visit to San Bernardino to show off her "rig".
What a great way to travel!